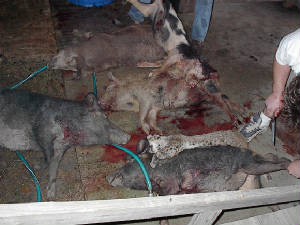 On this evening, a group of five hunters came back with a total of 11 hogs and a bobcat. A group of four of us cleaned them until late in the evening. We had the walk-in-cooler packed full. Everyone had a great time. The next 6 pictures are all from that hunt.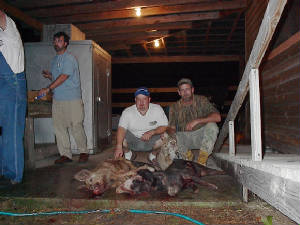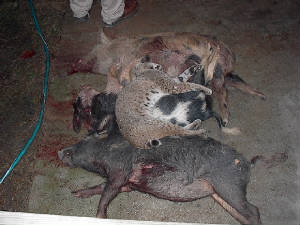 Here are the legendary guides, Edwin Neal (Big E) and his son Jamie cleaning hogs. Edwin is the one wearing overalls--an essential member of our staff here at Yellow Bluff.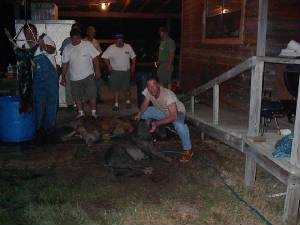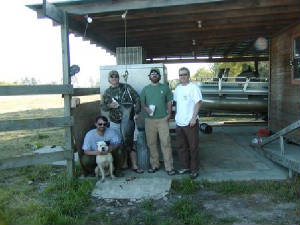 Spring 2003: annual hog and turkey hunt for me and my friends. That's me, Greg Carter, Brent Howse, and Bhrett Kistler, a lot of guys for one hog, but we had more fun killing it than most men have in a lifetime. That's why we call it Yellow Bluff Adventure Society.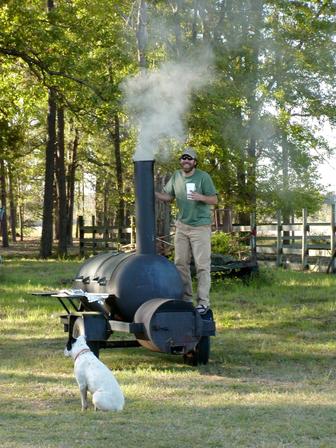 Here's a picture of Brent after the hog hunt. The pig caught by my dog is on the smoker.